About Ultimatum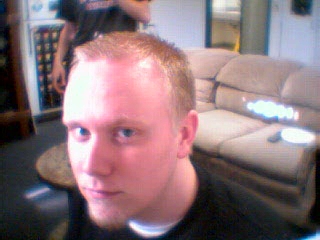 Areas Of Expertise:
SQL, Windows API, Visual Basic, ASP, Visual C++, HTML
Resume:
OBJECTIVE:
A position in PC servicing or programming

SUMMARY:
• A+ certified.
• Proficient with Visual Basic, C, C++, Unix, Linux, HTML/Internet, NetWare 5, Windows 2000, Windows XP, and Office.

EDUCATION:
PC Tech/Network Administration Program, 2000-2002
Van Buren Technology Center, Lawrence, Michigan
Completed with a GPA of 4.0 on a 4.0 scale, full A+ certification

Courses taken included:

PC Servicing
PC Troubleshooting
Basic Networking
NetWare Design and Implementation
NetWare Security
Windows 2000 Design and Implementation
Windows 2000 Security
Workplace Communications

Baker College Microsoft Networking Program, 2002-Present
Baker College, Muskegon, Michigan

Courses taken included:

Essentials of Networking (Network+)
Intermediate Database Management

Internet Development, 2001-2002
Kalamazoo Valley Community College, Kalamazoo, Michigan

Courses taken included:

Perl Programming
Linux Installation and Administration

EXPERIENCE:
Contract Software Engineering, August 2001 to September 2001
InnovaXia Corporation, Mission Viejo, California
Responsibilities included creating Intranet management client and server software with Visual Basic and ASP.

In addition to software engineering, I have done small-scale PC servicing jobs around the southwest Michigan area.

ACTIVITIES:
• CompTIA Member
• Competed in the 2002 BPA state competition, took 4th place as VB programmer
• Michigan Merit Award winner
---
Rent A Coder Top Coder Competition Raw Score Calculation:
Ultimatum's
Top Coder Competition Raw Score Calculation:

Raw Score: 6,250.00
Ranking: # 449 of 54,192



Experience
(Minimum of 3 projects on the site)
Excellent customer satisfaction
(Average rating at least 9)
Every job completed
(No rating below 4)

Average Job Size

Average Coder Rating

Number of Completed Jobs

Penalty for Missed Status Reports Warnings *

$156.25

x

10

x

4

-

(0 warnings x 1000 penalty) = 0

Raw Score Total: 6,250

* Penalty rule enacted on 10/8/2001 and applies only to warnings sent after that date.
Note: all top coder competition stats are only updated once a day between midnight and 1:00 EDT.
Rent A Coder Work History
All ratings and comments are the opinion of the poster and do not reflect the official view of Rent A Coder.
Rated For
Rated By
Rating
Bid Amount
Rated On
Instant Messenger
Ian Ippolito (RAC)
None Given
$100.00
July 1, 2003 9:33:38 PM EDT
The coder was given several weeks beyond the deadline to complete the work, but was still not being able to for medical reasons.
VOICE FILE
Maxnet Technologies Private Limited
10
(Excellent)
$20.00
September 10, 2002 2:42:00 AM EDT
Great Work..and very fast..work quality beyond expectations..A+++++++..
..Highly recomendable .. NICE WORK.. Cheers !!
regards,
Deepak
AutoRun CD Menu
Ken R
10
(Excellent)
$25.00
August 27, 2002 12:50:54 AM EDT
Very Happy with the end results. Excellent Job well Done :-)
Coder login Page
PortalMeister
10
(Excellent)
$80.00
August 10, 2001 6:09:53 PM EDT
Talk about "..beyond the call of duty" This gentlement finished the task before he was even called to duty! Most of the other coders hadn't even bid. His price was not the lowest but it was right on the mark as far as a realistic price for the assignment. I hate to give such a good rating because I'd rather he had more time for my projects...but ...I have to be honest...GREAT WORK...GREAT CODE ....Exemplary Work Habits!!
------
Average:
10.00




Rent A Coder upholds the rigorous business practices required to be both a BBB member and Square Trade vendor.
All customer issues addressed within 2 days
Openly disclosed pricing and return policies
Participation in mediation at buyer request
Superior selling track record
This site is verified through its parent company, Exhedra Solutions, Inc.