| | | |
| --- | --- | --- |
| MasterLibrary4 - over 17,000 lines of code | | |




Submitted on: 4/4/2002 3:22:35 AM
By: Jared Bruni
Level: Advanced
User Rating: By 30 Users
Compatibility:Microsoft Visual C++

Users have accessed this article 5203 times.



(About the author)

C, C++, Win32, Ansi, DirectX, OpenGL, Interpreator, String Manipulation Library, Templates, Graphics Library, Scripting Language and more


---

Terms of Agreement:
By using this article, you agree to the following terms...
1) You may use this article in your own programs (and may compile it into a program and distribute it in compiled format for languages that allow it) freely and with no charge.
2) You MAY NOT redistribute this article (for example to a web site) without written permission from the original author. Failure to do so is a violation of copyright laws.
3) You may link to this article from another website, but ONLY if it is not wrapped in a frame.
4) You will abide by any additional copyright restrictions which the author may have placed in the article or article's description.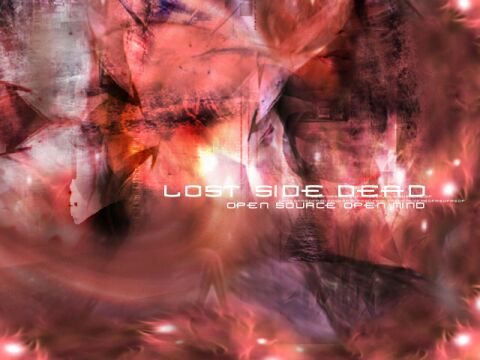 MasterLibrary4
Now Contains over 17,000 Lines of Code
contains
define MASTER_FILE_STRING_H - use the c compiler ( give dirver .c extension)
#define MASTERXSDK - C++/DirectX
#define MASTERLIB - C++
#define MASTERIO - use the microsoft C compiler ( give driver source .c extension)
#define MASTER_STREAM - use the C++ compiler ( .cpp extension)
#define MASTER_STRING2 - use the C++ compiler (.cpp extension)
#define MASTEROGL - use the C++ compiler (.cpp extension)
#define MASASM - Master Assembly Script(.cpp extension)
#define MASTER_LIST List Template (.cpp extension)

comes with a example driver that uses masasm, to display hello world use the right #define and include masterlibrary to use the right library aspect in your visual c++ application.

Download

masterlibrary4

Report Bad Submission
Your Vote!
See Voting Log
Other User Comments
4/4/2002 8:34:14 AM:Buffer0verflow
Wow, great stuff. 5 from me, and keep up the great work!


4/4/2002 2:57:25 PM:mov_ax_Bx
aWeSoMe


4/4/2002 3:35:11 PM:Jared Bruni
masterstring repeats a few times for backwards compatiblity, sorry about that.


4/4/2002 6:34:58 PM:Chris
Dude, you have no life. But youre frieken awesome!


4/5/2002 12:34:48 AM:<>
This is just too cool... (sorry i can only give you 5 globes... i would give you more... but not possible.)


4/5/2002 3:31:00 PM:Jared Bruni
what can I say :) hehe thanks


5/6/2002 8:26:25 AM:cat
Why did my post get axed from this page?


Add Your Feedback!
Note:Not only will your feedback be posted, but an email will be sent to the code's author in your name.

NOTICE: The author of this article has been kind enough to share it with you. If you have a criticism, please state it politely or it will be deleted.

For feedback not related to this particular article, please click here.