| | | |
| --- | --- | --- |
| MasterX SDK 2.0 with NuclerMedia and MasterX SDK 2.1 with MasterGraphicEx | | |




Submitted on: 2/9/2002 12:29:16 AM
By: Jared Bruni
Level: Intermediate
User Rating: By 26 Users
Compatibility:Microsoft Visual C++

Users have accessed this article 2867 times.



(About the author)

MasterX SDK, is a series of classes, which encapsulate DirectX. 2.0 contains file lumpin algorths, as well as NuclearMedia. Comes with a example game skeleton. Now contains masterX 2.1 with MasterGraphicEx class by Danny Anderson


---

Terms of Agreement:
By using this article, you agree to the following terms...
1) You may use this article in your own programs (and may compile it into a program and distribute it in compiled format for languages that allow it) freely and with no charge.
2) You MAY NOT redistribute this article (for example to a web site) without written permission from the original author. Failure to do so is a violation of copyright laws.
3) You may link to this article from another website, but ONLY if it is not wrapped in a frame.
4) You will abide by any additional copyright restrictions which the author may have placed in the article or article's description.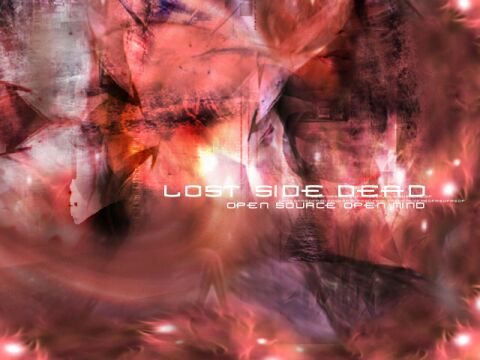 MasterX SDK 2.0 with Nuclear Media

MasterX SDK is a 2D Game Engine, Aimed at Newer Programmers who wish to make a 2D directX game with Visual C++ quick and easily. Now comes packaged with Nuclear Media by Lee Trager

Download The SDK and example Skeleton



Danny Anderson wrote a cool update to MasterX SDK so I decided to add it in. Its MasterGraphicEx and add's more capbilitys to the Graphics. you can download the 2.1 sdk Here

To download his example click here


Report Bad Submission
Your Vote!
See Voting Log
Other User Comments
2/9/2002 12:27:53 PM:Jason May
Butter is yummy.


2/9/2002 12:37:12 PM:Lee Trager
great sdk. ur next game is gona b amazing. remember 2 vote 4 NuclearMedia 2.0 http://www.planetsourcecode.com/vb/ scripts/ShowCode.asp?lngWId=3&txtCodeId= 3242


2/10/2002 1:13:37 AM:Joseph "Uber KruX" Moskie
sexy code. =P


2/11/2002 6:42:10 PM:Jared Bruni
thanks :)


4/27/2002 12:17:07 AM:Ciprian
I think you are a realy good programmer but I'm asking you: how much time did it took you to learn to make such wonderful things with a computer?


Add Your Feedback!
Note:Not only will your feedback be posted, but an email will be sent to the code's author in your name.

NOTICE: The author of this article has been kind enough to share it with you. If you have a criticism, please state it politely or it will be deleted.

For feedback not related to this particular article, please click here.